There are some who are calling for a decrease in home prices should mortgage interest rates begin to rise rapidly. Intuitively, this makes sense as the cost of a home is determined by the price of the home, plus the cost of financing that home. If mortgage interest rates increase, fewer people will be able to buy, and logic says prices will fall if demand decreases.
However, history shows us that this has not been the case the last four times mortgage interest rates dramatically increased.
Here is a graph showing what actually happened: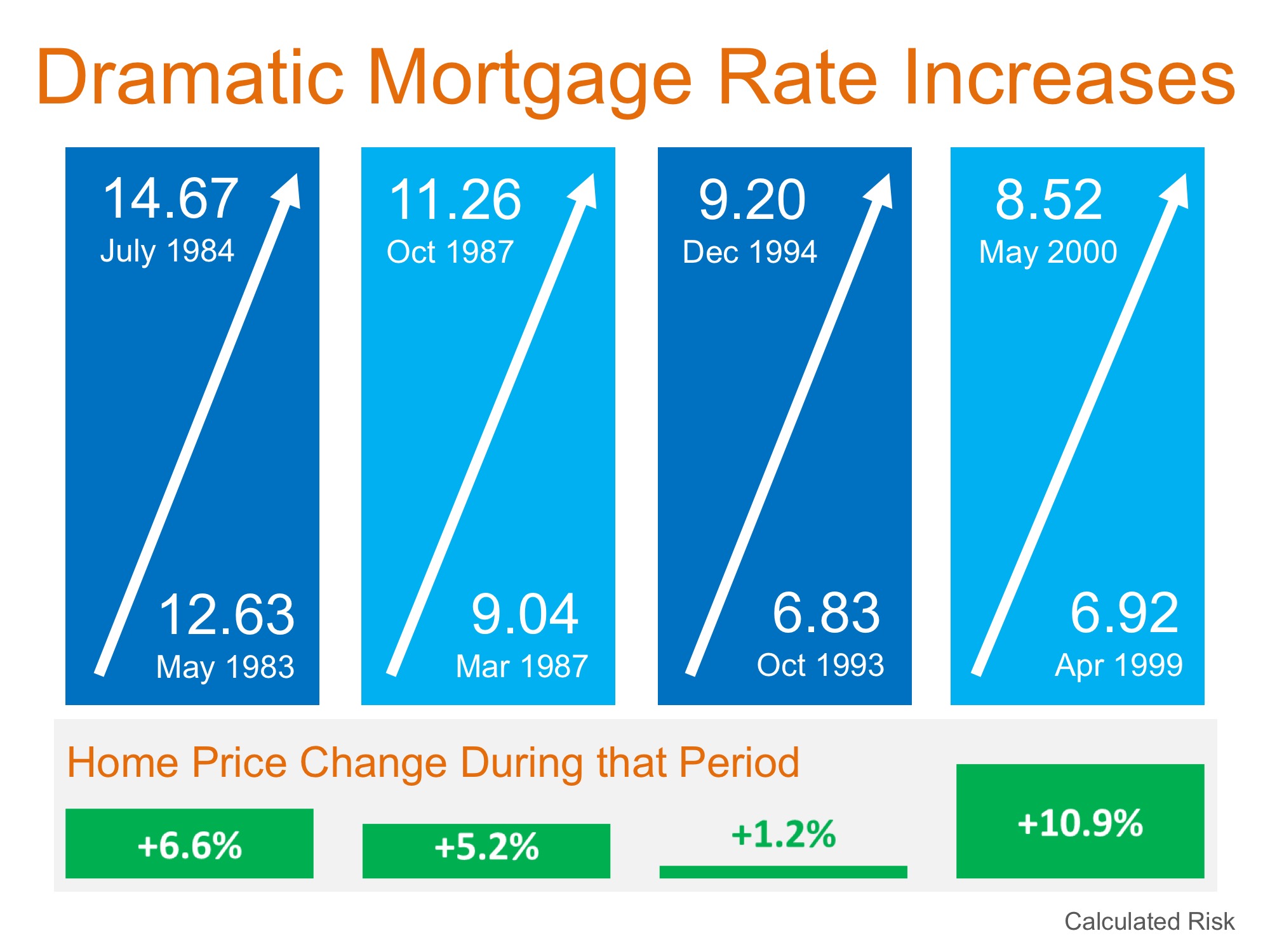 Last week, in an article titled "Higher Rates Don't Mean Lower House Prices After All," the Wall Street Journal revealed that a recent study by John Burns Real Estate Consulting Inc. found that:
"[P]rices weren't especially sensitive to rising rates, particularly in the presence of other positive economic factors, such as strong job growth, rising wages and improving consumer confidence."
Last week's jobs report was strong and the Conference Board just reported that the Consumer Confidence Index was back to pre-recession levels.
Bottom Line
We will have to wait and see what happens as we move forward, but a decrease in home prices should rates go up is anything but guaranteed.
Sincerely,
If you need a real estate agent in the Georgetown or Lexington Kentucky area,  give me a call!  Or maybe you don't need me right now, but feel free to share my name.
 I love referrals!
LeAnn Sink, Realtor®
RE/MAX Creative
Call me here… 859.212.6340
Email me here…. leannsink@remax.net
Visit me here…  www.leannsink.com
Click here to search for homes in Georgetown, KY 
For Lexington homes click here…..
For a search you can customize go here…..
  I can also set up an email alert from our MLS that sends you properties to look at the second they hit the market. It's free and it's fun. FYI! Did you know using me as a buyer's rep costs you nothing? I get paid by the seller so put me to work for you!